This document is only valid 72 hours after printing. For the latest version please visit
AMENDMENT
In January 2018, this chapter was updated and now includes information on the recently introduced 'outcome 21'. Where young people are voluntarily sending/sharing sexual images or content with one another the police may use this new recording code to record that a crime has been committed but that it is not considered to be in the public interest to take criminal action against the people involved. This chapter also links to LawStuff which is run by Coram Children's Legal Centre and gives free legal information to young people on a range of different issues.
Contents
1. Definition
'Internet Abuse' relates to five main areas of abuse of children:
Indecent images of children (although these are not confined to the Internet);
A child or young person being groomed online for the purpose of sexual abuse / exploitation;
Exposure to pornographic or other offensive material on the Internet;
Young people taking / sending indecent images of themselves (sexting);
The use of the internet, and in particular social media, to engage children in extremist ideologies.
Internet abuse may also include cyber-bullying. This is when a child is tormented, threatened, harassed, humiliated, embarrassed or otherwise targeted by another child using the Internet or mobile phones. It is essentially behaviour between children, although it is possible for one victim to be bullied by many perpetrators.
2. Risks
There is some evidence that people found in possession of indecent photographs/pseudo photographs or films/videos of children may now or in the future be involved directly in child abuse themselves.
In particular, the individual's access to children should be established to consider the possibility that they are actively involved in the abuse of children including those within the family, within employment contexts or in other settings such as voluntary work with children or other positions of trust.
Any indecent, obscene image involving a child has, by its very nature, involved a person, who in creating that image has been party to abusing that child.
Social networking sites are often used by perpetrators as an easy way to access children and young people for sexual abuse. In addition radical and extremist groups may use social networking to attract children and young people into rigid and narrow ideologies that are intolerant of diversity: this is similar to the grooming process and exploits the same vulnerabilities. The groups concerned include those linked to extreme Islamist, or Far Right/Neo Nazi ideologies, various paramilitary groups, extremist Animal Rights groups and others who justify political, religious, sexist or racist violence.
3. Indicators
Often these issues come to light through accidental discovery of images on a computer or other device and can seem to emerge 'out of the blue' from an otherwise trusted and non-suspicious individual. This in itself can make accepting the fact of the abuse difficult for those who know and may have trusted that individual. The initial indicators of abuse are likely to be changes in behaviour and mood of the victim. Clearly such changes can also be attributed to many innocent events in a child's life and cannot be regarded as diagnostic. However changes to a child's circle of friends or a noticeable change in attitude towards the use of computer or phone could have their origin in abusive behaviour. Similarly a change in their friends or not wanting to be alone with a particular person may be a sign that something is upsetting them.
Children often show us rather than tell us that something is upsetting them. There may be many reasons for changes in their behaviour, but if we notice a combination of worrying signs it may be time to call for help or advice.
4. Protection
Where there is suspected or actual evidence of anyone accessing or creating indecent images of children, this must be referred to the Police and Children's Social Care Services.
Where there are concerns about a child being groomed, exposed to pornographic material or contacted by someone inappropriately, via the Internet or other ICT tools like a mobile phone, referrals should be made to the Police and to Children's Social Care Services.
The Serious Crime Act (2015) has introduced an offence of sexual communication with a child. This applies to an adult who communicates with a child and the communication is sexual or if it is intended to elicit from the child a communication which is sexual and the adult reasonably believes the child to be under16 years of age. The Act also amended the Sex Offences Act 2003 so it is now an offence for an adult to arrange to meet with someone under 16 having communicated with them on just one occasion (previously it was on at least two occasions).
Due to the nature of this type of abuse and the possibility of the destruction of evidence, the referrer should first discuss their concerns with the Police and Children's Social Care Services before raising the matter with the family. This will enable a joint decision to be made about informing the family and ensuring that the child's welfare is safeguarded.
All such reports should be taken seriously. Referrals will normally lead to a Strategy Discussion to determine the course of further investigation or enquiry. Intervention should be continually under review if further evidence comes to light.
Professionals who are concerned about a child can contact the sexual exploitation investigation unit at Nottinghamshire Police.
The Sexual Exploitation Investigation Unit (SEIU) are part of Nottinghamshire Police's Public Protection. SEIU have primacy for investigations into Child Sexual Exploitation, Online grooming offences, Indecent Images of Children and Child Trafficking. SEIU are based at Holmes House at Mansfield but cover both the City and County Authorities and work closely with Children's Social Care.
Where there are concerns in relation to a child's exposure to extremist materials, the child's school may be able to provide advice and support: all schools are required to identify a Prevent Single Point of Contact (SPOC) who is the lead for safeguarding in relation to protecting individuals from radicalisation and involvement in terrorism.
Suspected online terrorist material can be reported through the Report online material promoting terrorism or extremism website. Content of concern can also be reported directly to social media platforms – see the UK Safer Internet Centre website.
5. Issues
When communicating via the internet, young people tend to become less wary and talk about things far more openly than they might when communicating face to face. Both male and female adults and some young people may use the internet to harm children. Some do this by looking at, taking and/or distributing photographs and video images on the internet of children naked, in sexual poses and/or being sexually abused.
Where young people are voluntarily sending/sharing sexual images or content with one another the police may use the recently introduced 'outcome 21' recording code to record that a crime has been committed but that it is not considered to be in the public interest to take criminal action against the people involved. This reduces stigma and distress for children and help to minimise the long term impact of the situation. (See College of Policing, Briefing note, Police action in response to youth produced sexual imagery ('Sexting').)
Webcam abuse
How it happens
An abuser might pretend to be a boy or girl of the same age;
They might even pretend to be someone they know;
They chat and flirt online. They start to chat about sex;
They ask for naked selfies, or to go naked on webcam;
Then they threaten: "I will share this pic with everyone you know if you don't do more things on webcam/ hurt yourself/ give me money... "
Sexting
The "exchange of sexual messages or images" and "Creating, sharing and forwarding sexually suggestive nude or nearly nude images" through mobile phones and the internet.
Advice for young people
Don't do anything on webcam you wouldn't want your friends or family to see;
If they have already shared images;
It is never too late to do anything;
Report to CEOP using the RED Button;
Tell someone you trust;
Contact Childline for advice.


Further Information
CEOP is the UK national lead agency who deal with the sexual exploitation of children in the UK and abroad.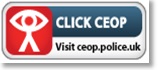 Coram children's legal centre - LawStuff is run by Coram Children's Legal Centre and gives free legal information to young people on a range of different issues. See Children's rights in the digital world in particular.
Think u Know (Aimed at children and young people)
Know It All (Aimed at parents and teachers)
Child Safety Online: A practical guide for parents and carers whose children are using social media